Add products by adding codes
Enter the product codes that you want to add to the basket in bulk (after a comma, with a space or from a new line). Repeating the code many times will add this item as many times as it appears.
Bottle Cap Day: what is it all about?
2023-09-21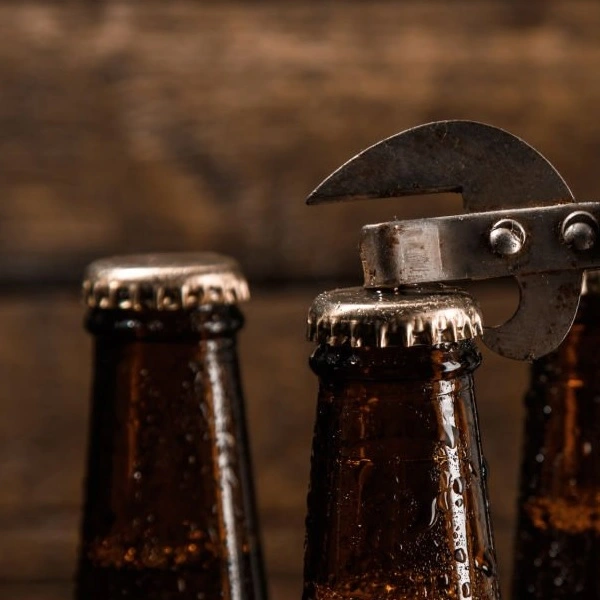 Bottle Cap Day, also known as Bottle Cap Appreciation Day, is not just an occasion to celebrate our everyday bottle opener, but also an opportunity to delve deeper into its role in our culture. In this article, we'll take a closer look at the history and significance of this day, its environmental dimension, and why bottle caps matter. We'll explore how we can celebrate them more consciously while benefiting our environment.
Why Bottle Cap Day Matters
Every day, millions of people around the world open bottles of carbonated beverages, beer, or other favourite drinks. And what happens to the cap after it's opened? Often, it ends up in the trash bin, nearly invisible. Bottle Cap Day reminds us that this small metal object plays a significant role. It grants us access to our favourite beverages and accompanies us in moments of joy, relaxation, and social gatherings.
The Environmental Dimension of Bottle Cap Day
The first edition of Bottle Cap Day was initiated with an environmental focus. People were encouraged to collect bottle caps instead of leaving them scattered or discarding them. As a result of this initiative, hundreds of individuals participated in clean-up actions along riverbanks, collecting over 50,000 bottle caps. It's a remarkable example of how small gestures can contribute to the preservation of our natural environment. It's worth noting that recycling bottle caps is not only environmentally sustainable, but also helps reduce landfill waste.
Collecting and Other Aspects of Bottle Cap Day
Bottle Cap Day also has its collector's and creative aspects. Some people have a passion for collecting various bottle caps as a hobby. These caps are not just functional but also aesthetically pleasing, with different designs, shapes, and colours. For collectors, each bottle cap tells a unique story, making collecting them a fascinating pursuit. Furthermore, various events and contests related to bottle caps, such as the famous bottle cap races, add an element of competition to the celebration.
Respecting Bottle Caps and Recognizing Their Significance
Bottle Cap Day reminds us to respect these small yet meaningful elements of our daily lives. The bottle cap doesn't just serve a practical purpose in opening bottles; it's also part of our culture and traditions. It allows us to enjoy moments with loved ones and friends, during which we share joy, sorrow, or memories. It's worth paying attention to these seemingly insignificant details that make up our cultural fabric.
Bottle Cap Day is not only a time for fun and celebration but also a moment for reflection on our daily habits and their impact on the environment. So, on Bottle Cap Day, we encourage you to appreciate these small but significant elements of our lives. Whether through collecting, recycling, or simply using bottle caps consciously, we can celebrate this extraordinary day in a way that benefits not only us but also our planetary home. Cheers!