Add products by adding codes
Enter the product codes that you want to add to the basket in bulk (after a comma, with a space or from a new line). Repeating the code many times will add this item as many times as it appears.
The fourth generation of the family brewery invests in quality, sustainability and craftsmanship with an eye for history and brewing tradition. Get to know Huyghe Brewery!
In a set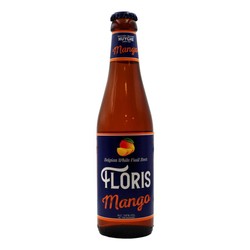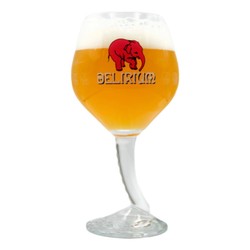 Create your set and enjoy your favorite beers. You decide what's inside! It was created so that everyone can enjoy a great drink - as desired. This version includes: two 330 ml bottle, one 500 ml glass.
Have you ever seen a pink elephant? If you haven't, you need to catch up on that soon. Huyghe Brewery's history began in 1906, although it has been around under its current name since 1938. The brewery, from the initial pilsner brewing, switched to typically Belgian styles, with its most recognizable brand "Delirium" at the forefront.


You will find here: 
Floris Framboise Doos (330 ml bottle) - Framboise is a raspberry wheat beer with champagne foam.  
or
Floris Apple Doos (330 bottle) - Sour Green Apple. Belgian beer with a noticeable cider aroma, a delicate sweet and sour beverage.
or
Floris Kriek Doos (330 bottle) - A light wheat beer with juicy cherries from a Belgian brewery.
or
Floris Mango Doos (330 bottle) - A Belgian brewery has brewed a light wheat beer with sweet mango. A sweet beverage balanced by astringency, highly drinkable.


Delirium Red (330 ml bottle) - Delirum Red from Huyghe Berwery is a Belgian fruit beer with a deep dark red color. It's light pink and compact foam leaves a delicate lacing as it floats.


or


Delirium Nocturnum (330 ml bottle) - Delirium Nocturnum from Huyghe Brewery is a Belgian Strong Ale, dark amber in colour, turning brown with a light beige foam.


or


Delirium Tremens (330 ml bottle) - The specific character and unique taste of 'Delirium Tremens' is due to the use of three different types of yeast. It's very original packaging and colourful label contributed to the development of the popularity of this beer all over the world.


 Delirium (500 ml glass) - A tall and roomy goblet with an elephant's trunk-shaped leg.
Beer styles included in the set