Add products by adding codes
Enter the product codes that you want to add to the basket in bulk (after a comma, with a space or from a new line). Repeating the code many times will add this item as many times as it appears.
Imperial Stout from Origin of Darkness 2021 series, with cocoa flakes and vanilla bean, aged in Tawny Port barrels.
In a set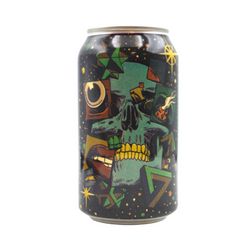 This Imperial Stout was brewed in collaboration with New Zealand beer legends Garage Project and was created as part of the Origin of Darkness 2021 series to showcase the finest ingredients from the South Pacific. The skins of New Zealand Pinot Noir were added to the finished Imperial Stout and then aged in neutral oak to mimic traditional wine aging, giving it delicate oak and vanilla aromas.

It was then aged in Tawny Port barrels, which gave the beer a distinct dark fruit flavor and nutty character. Finally, cocoa flakes from New Zealand and vanilla beans from the South Pacific were added to perfectly blend the flavors.
Due to its high parameters, this beer is perfect for maturing for even several years.
Imperial Stout Aged in Oak Barrels
Recommended storage conditions
According to the information on the label