Add products by adding codes
Enter the product codes that you want to add to the basket in bulk (after a comma, with a space or from a new line). Repeating the code many times will add this item as many times as it appears.
Autumn Delight: exploring Pumpkin Spice beers
2023-09-04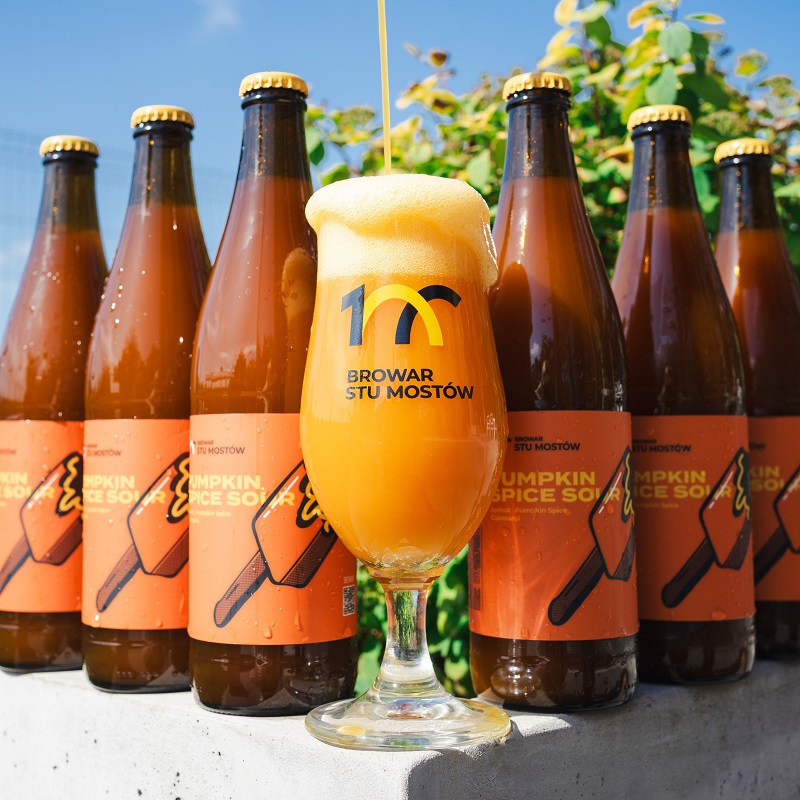 As the leaves change colours and the air grows crisper, beer enthusiasts eagerly anticipate the arrival of a unique and flavourful category of brews – pumpkin spice beers. These seasonal offerings bring together the warmth of autumn spices with the refreshing taste of beer, making them a perfect choice for cozy evenings by the fireplace or gatherings with friends. In this article, we'll delve into the world of pumpkin spice beers, exploring their history, ingredients, and some must-try options for this fall.
Pumpkin spice beers have a rich history that traces back to colonial America when European settlers embraced the indigenous pumpkin and a blend of warming spices, including cinnamon, nutmeg, and cloves. This combination was not only delicious, but also a practical solution for adding flavour to early brews. Over the centuries, this tradition evolved, and today, pumpkin spice beers continue to captivate beer lovers with their nostalgic and comforting flavours.
What makes pumpkin spice beers so special are the carefully selected ingredients that go into their creation. Here are the key components:
1. Pumpkin: Fresh pumpkin puree or roasted pumpkin is often used to impart a subtle sweetness and a velvety mouthfeel to the beer.
2. Spices: Cinnamon, nutmeg, cloves, and allspice are the stars of the show. These spices contribute to the beer's characteristic warm, spicy, and slightly sweet profile.
3. Malt: Various types of malt, such as caramel or chocolate, provide the beer with its malty backbone, adding depth and complexity to the flavour.
4. Hops: Hops balance the sweetness with a touch of bitterness and add some floral or citrusy notes, depending on the variety used.
Now, let's explore some of the most popular styles of pumpkin spice beers:
1. Pumpkin Ale: This classic style is brewed with pumpkin and a blend of spices. It's known for its balanced flavour, with the pumpkin providing a subtle sweetness and the spices lending a comforting warmth.
2. Pumpkin Stout: Dark and rich, this variation combines the roasted character of a stout with the fall flavours of pumpkin and spices. It's a delightful choice for those who enjoy a heartier beer.
3. Pumpkin IPA: For hop enthusiasts, pumpkin IPAs offer a unique twist. These beers feature the hoppy bitterness of an IPA alongside the sweetness of pumpkin and spices.
4. Pumpkin Porter: Similar to stouts, pumpkin porters are dark and malty, with a focus on roasted flavours. The addition of pumpkin and spices creates a harmonious blend of tastes.
Pumpkin spice beers are a delightful expression of autumn, blending the season's comforting flavours with the craft of brewing. Whether you're sipping one by a crackling fire or sharing it with friends at a fall gathering, these brews capture the essence of the season. So, as the leaves fall and the air turns crisp, raise your glass and savour the taste of pumpkin spice beers – a true autumnal delight.
Recommended

Regular price:
3,97 EUR

incl. VAT
0,73 EUR

incl. VAT
302

pts.
Lowest price in 30 days before discount:
3,38 EUR