Add products by adding codes
Enter the product codes that you want to add to the basket in bulk (after a comma, with a space or from a new line). Repeating the code many times will add this item as many times as it appears.
Belgian classics on the offensive!
2023-01-30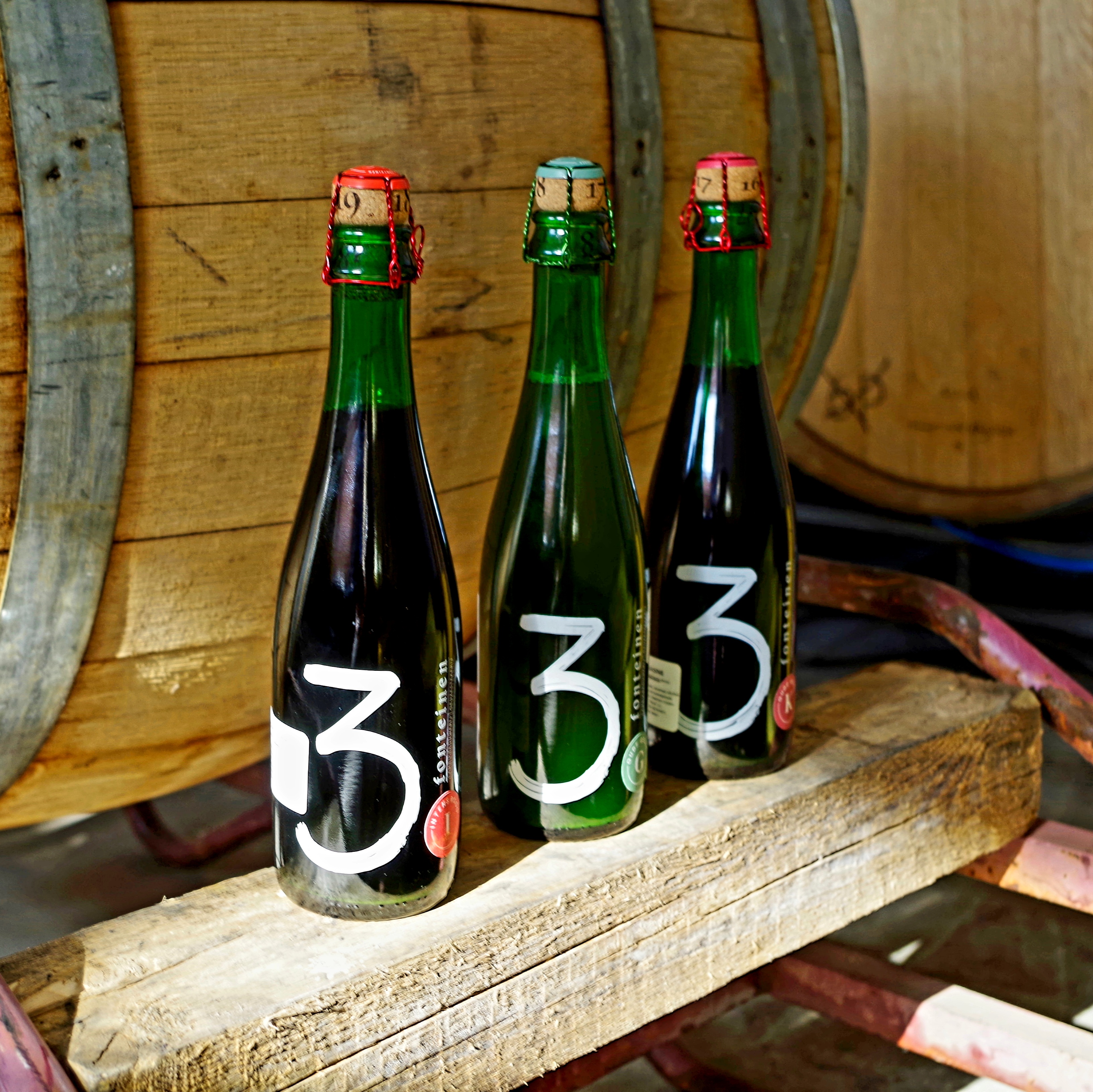 3 Fonteinen, established in the year 1887 as a quaint café, evolved into something far more remarkable—a living testament to the art of brewing, blending, and a remarkable tale of resilience. It all began when it was conceived as a "geuzestekerij," a unique establishment where the alchemy of gueuze creation took centerstage. Here, the artisans blended lambic beers of varying vintages sourced from a diverse array of breweries, crafting a harmonious symphony of flavours that would become their signature.
The turning point came in 1953 when Gaston De Belder stepped in, acquiring the establishment and infusing fresh life into its veins. Gaston, recognizing the potential, expanded the venture by introducing a restaurant alongside the existing café. Yet, the true metamorphosis of 3 Fonteinen occurred in 1982, when Gaston handed over the reins to his sons, Armand and Guido. This pivotal moment marked the beginning of a new era, as the brothers embarked on an audacious journey to take the art of lambic brewing to new heights.
In 1998, their relentless pursuit of excellence led to a groundbreaking move—they invested in their very own brewery installation. This strategic investment empowered them to not only blend lambics but also produce their own, opening a new chapter in the history of 3 Fonteinen.
Remarkably, 3 Fonteinen remains distinctive by continuing to collaborate with other illustrious breweries like Boon, Girardin, and Lindemans. This unique collaboration is a testament to their commitment to preserving and celebrating the rich tradition of geuzestekerijen, where skilled artisans meticulously craft gueuze—a style of beer that marries the complexities of older and younger lambics.
Their lambics, gueuze, kriek, and framboise have garnered global acclaim and are considered some of the most sought-after and cherished brews in the world of craft beer. Connoisseurs and enthusiasts alike recognize the distinctive character and unparalleled quality that 3 Fonteinen brings to every bottle.
Yet, amidst their success, the brewery's history took an unexpected twist in May 2009. A malfunctioning thermostat triggered a catastrophic event—an explosion that shattered 3,000 bottles. The brewery teetered on the brink of disaster. However, the indomitable spirit of the 3 Fonteinen team prevailed. They ingeniously repurposed the bottles that had survived the ordeal into a unique "Eau de vie" named "Armand's Spirit." The proceeds from this remarkable creation not only saved the brewery but also propelled it to new heights.
After a four-year hiatus in production, 3 Fonteinen rose from the ashes. In 2013, they proudly unveiled a state-of-the-art brewing installation, rejuvenating their ability to bring their own lambic beers to the market, thus continuing their legacy of excellence.
Today, we invite you to embark on a journey of discovery through our website, where you can savour the exceptional flavours and rich history of 3 Fonteinen's brews. Join us in celebrating the enduring spirit of craft beer and the timeless artistry that is 3 Fonteinen. Place your orders and become a part of our remarkable story. Cheers to the art of brewing and the enduring legacy of 3 Fonteinen!