Add products by adding codes
Enter the product codes that you want to add to the basket in bulk (after a comma, with a space or from a new line). Repeating the code many times will add this item as many times as it appears.
Cantillon - 120 years of tradition
2023-02-16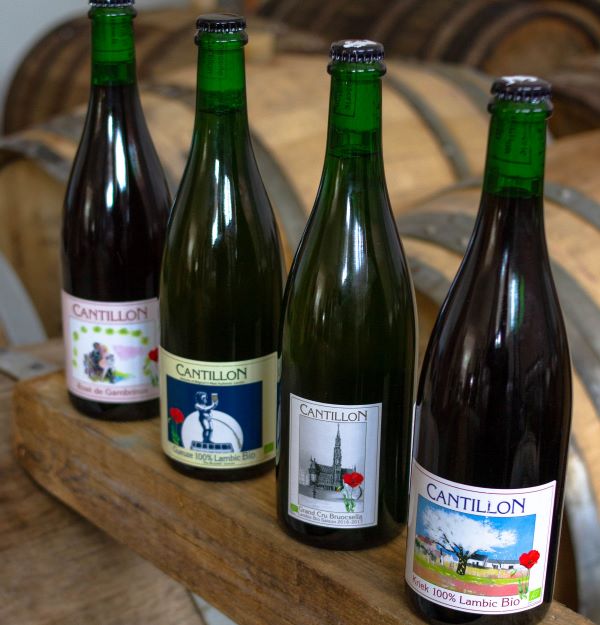 Just a moment ago, we were delving into the enchantment of wild beers, whose passion and history are deeply rooted in Brussels. Cantillon Brewery is a true treasure trove of tradition, as it is now the fourth generation of brewers from this family who have nurtured the mysterious and consistently unique recipes meant to endure through the ages. This is no exaggeration – we're talking about a heritage spanning centuries! Cantillon has been delighting the world of brewing for over 120 years, steadfastly remaining true to its origins.
So, what is the secret behind its enduring popularity? Let's take a closer look at the brewing process. In traditional lambic beer, the mash consists of ⅔ malted barley and ⅓ unmalted wheat. Then, regardless of trends, spontaneous fermentation takes place in open vats on the brewery's attic. There, the beer matures for many months, residing in wooden oak or chestnut barrels. Then comes the magical moment – the blending of different batches and years of beer, to be bottled in the right proportions a year before its release to the market.
What's worth highlighting here is the pivotal role of spontaneous fermentation in this process – it's what imparts the rich, complex bouquet of aromas to these beers. All of this is thanks to the wild yeast and bacteria that gather from the air, a hallmark of the Payottenland region in Flanders.
If you're curious about new taste experiences, lambic beers combined with fruits can be a true revelation. However, don't expect overpowering sweetness. Belgian-style fruit lambics are dry and mildly tart because the only source of sugar comes from the fresh fruits (including the pits!) added to the brew kettles.
Yet, the spirit of bygone eras can be felt not only in the taste of Cantillon beers but also when you visit the Cantillon Brewery museum. It's like a time machine where everything has remained just as it was in 1900. You can still find those same barrels where beer matured in the early days of this extraordinary place.
And in our online store, we offer four exceptional beers straight from the legendary and tradition-filled Brasserie Cantillon brewery. Open the door to the fascinating world of lambics and discover for yourself how extraordinary the flavours hidden in these bottles can be!