Add products by adding codes
Enter the product codes that you want to add to the basket in bulk (after a comma, with a space or from a new line). Repeating the code many times will add this item as many times as it appears.
Festivals where the beer is the biggest star
2023-05-08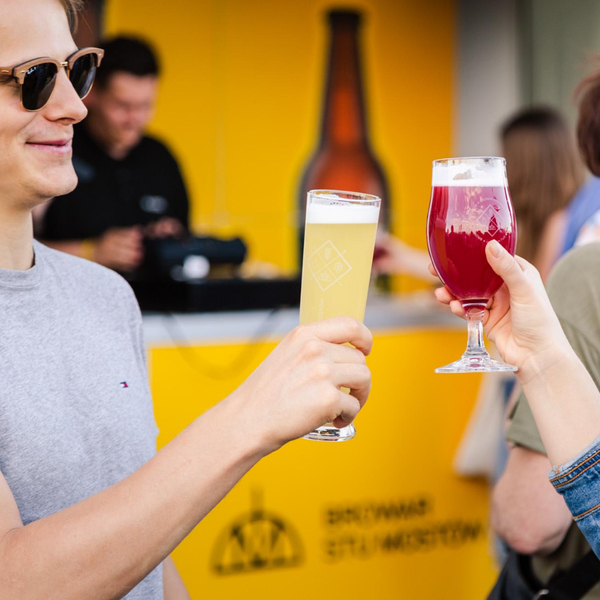 Niche? You can hardly call that an event for tens of thousands of people. And they are not attracted by the names of popular bands or the names of big movie stars - but by the good beer itself. 
When in 2010 the first Good Beer Festival was launched in Wrocław - at that time still in the area belonging to the "Zamek" Cultural Center in Lesnica -  a few modestly presented stands were visited by a handful of enthusiasts.

But it was so much fun that this handfu shared their impressions with their friends.

And these friends went to the next edition and told their friends. 

And the result?

three years after its debut, in 2014, the Good Beer Festival had to move to the Municipal Stadium,

 

to accommodate all the exhibitors and all tens of thousands of participants.

 Today it is one of the largest and best organized events of this type in Europe.
The popularity of beer festivals began to grow in proportion to the scope of the craft beer revolution. 

Since all over the world, craft breweries began to

spring up like weeds, a matter of time was the creation of a space where enthusiasts of brewing beer on their own terms could present their products, exchange knowledge and experience, and also (which might be the most important thing) have a great time in the company of people with similar interests. Usually it started out as modestly as in Wrocław, but news about the best festivals spread like wildfire through word of mouth. And it happened regardless of latitude. Events regularly gathering from several to tens of thousands of participants take place not only in the "beer" associated countries like Germany (on the side note: Oktoberfest is perceived by beergeeks more in terms of harvest festival and not a real beer festival, Grat Britain, Belgium, the Czech Republic and the United States, but also in countries such as Israel, Iceland, Norway, Romania, Latvia, Malta and China. Beer festivals, which - like music festivals - want to stand out from the broadly understood competition, frequently focus on some kind of "specialty". And so, instead of events oriented to rock, metal or hip-hop fans, we can choose from events aimed at fans of specific beer styles or regional products.Which doesn't mean that there is a shortage of music at beer festivals. On the contrary. There are usually quite a lot of it, just like other festival attractions. Even the biggest stars (who, by the way, are rarely invited)  have to come to terms with the fact that they do not play the first fiddle, as is usually the case. This role is always and primarily reserved for good beer.


Therefore, we would like to wish you as to ourselves that the weather and the pandemic would not thwart our plans for the coming months. Let's hope that sooner rather than later, we'll meet on the festival trail.

There will be plenty of opportunities for this.

:)
Recommended

Regular price:
3,15 EUR

incl. VAT
2,21 EUR

incl. VAT
166.60

pts.
Lowest price in 30 days before discount:
2,84 EUR

Regular price:
2,92 EUR

incl. VAT
2,84 EUR

incl. VAT
214.20

pts.
Lowest price in 30 days before discount:
2,84 EUR

2,52 EUR

incl. VAT
Lowest price in 30 days before discount
2,27 EUR

incl. VAT
171.20

pts.