Add products by adding codes
Enter the product codes that you want to add to the basket in bulk (after a comma, with a space or from a new line). Repeating the code many times will add this item as many times as it appears.
What connects Pale Ale, IPA, Porter, and Stout beers?
2023-02-02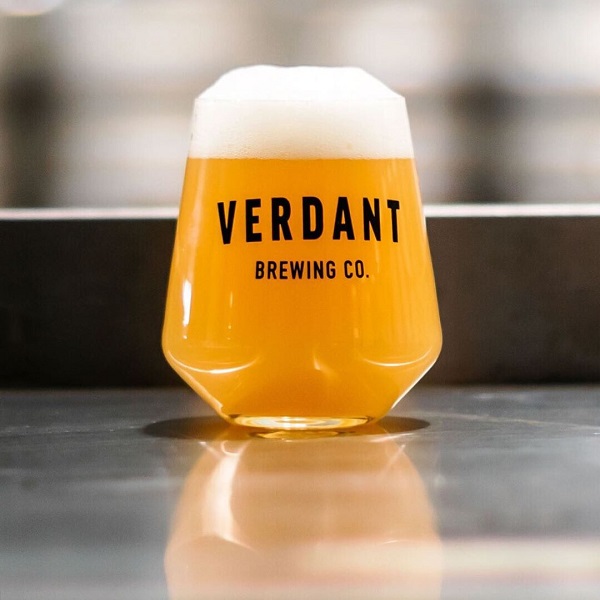 Beer for a medieval Briton was like water - it was consumed daily regardless of social status. There were many reasons for this state of affairs, ranging from surprisingly greater safety (as water quality was often questionable at the time) to the need to supplement energy deficits in daily diets. Each person consumed about 300 litres of beer per year (three times more than is consumed in Poland today!). Medieval authorities were more concerned with ensuring the quality and strength of beer than discouraging these practices.
In those days, large breweries were unheard of. Beer was brewed individually in local establishments and then sold. Women, often local publicans, played a leading role in production, ensuring the quality of beer. Over time, men's roles grew as brewers organized themselves in 1342, forming craft beer guilds. Better organization, slowly developed standards, and tested recipes led taverns and inns to abandon brewing their own drinks, sticking to selling ready-made products. This was the beginning of commercial breweries in Great Britain as we know them today.
To Hop or not To Hop?
Before the British discovered what hops truly were, "Ale" unquestionably ruled their beer world. It was made from a blend of barley flavoured with herbs and spices, but... without the addition of hops! While hops were a common ingredient in Belgium and the Netherlands, difficulties in sourcing the raw material and determining the right proportions initially posed challenges for many British brewers, leading them to omit hops from their recipes. However, over time, the numerous benefits of using hops, primarily their preservative properties, outweighed these challenges.
Thanks to hops, beer could stay fresh for longer periods, contributing to improved production efficiency and beer transportation. Hops began to be cultivated on the island in 1520, but for many years, both hopped beers and traditional Ales enjoyed equal popularity, constituting two separate beverages. Nevertheless, over the years, traditional Ale was eventually replaced by beer with hops added. The nomenclature also changed, and to this day, the hopped version is called "Ale."
A breakthrough in brewing was the invention of equipment such as the thermometer, hygrometer, and agitator. This marked the appearance of dark beers and India Pale Ale on the beer scene.
Another element in British beer history is lagers, which appeared on the islands at the end of the 19th century but did not attract consumer attention for decades. The popularity of Lager surged in the 1970s, increasing from just 2% market share in 1965 to 20% in 1975. This shift was influenced by the development of the "Big Six," or six giant breweries, for whom producing lagers was simply more profitable. It was also a time when beer started to be sold in cans alongside bottles.
British brewing, however, is not just about the aforementioned lagers and ales. Over the centuries, many distinctive styles with their origins in the British Isles emerged. So, what beers can be classified as British?
- Barley Wine: A complex, strong beer (with an alcohol content between 7 and 12%) with a strong fruit and hop aroma that balances the high alcohol content and sweetness from the malt.
- Bitter: A classic style most associated with traditional British pubs, known for its varying degrees of bitterness.
- Blond Ale: A light, sessionable beer with a universal taste and balanced bitterness, featuring a noticeable biscuity-sweet malt aroma.
- Brown Ale: A cousin of porter, with origins dating back to the Middle Ages, typically low in hops with nutty and caramel aromas.
- Burton/Old Ale: A dark, malty, and strong beer with a significant hop and malt presence, featuring nutty and caramel aromas and a high alcohol content.
- Pale Ale: Evolving in the 17th century as pale malts became popular, this style is characterized by a bitter taste and intense aroma.
- Heather Ale: A Scottish legend with maltiness and gentle bitterness, featuring notes of heather flowers, myrtle, and ginger for a floral-spicy character.
- India Pale Ale (IPA): A light, heavily hopped, and higher-alcohol beer originally brewed for long sea journeys. In the UK, this style fell out of favor around the mid-20th century, with American brewers taking the lead in brewing IPAs, now one of the most commonly produced beer styles worldwide.
- Mild: A predominantly dark beer with relatively low original gravity but a distinct malty character and notes typical of its dark variants.
- Porter: Named after London's street and river porters who favoured a stronger, more heavily hopped, and longer-aged version of Brown Ale. This style is characterized by a rich, full-bodied coffee and chocolate aroma.
- Red Ale: Named after the type of malt used, giving it a reddish colour and a sweet taste rather than dominant bitterness.
- Stout: A pitch-black beer with intense roasted notes, a strong hop bitterness, and available in various variations, from oatmeal (Oatmeal Stout) and chocolate (Chocolate Stout) to those sweetened with lactose, Milk Stout.
We hope we've provided you with insight into the intricacies of British beer history, which offers much more than the classic Guinness. Through our e-shop, you can explore the evolution of British beer by trying offerings from Verdant and Cloudwater breweries, which we highly recommend!