Add products by adding codes
Enter the product codes that you want to add to the basket in bulk (after a comma, with a space or from a new line). Repeating the code many times will add this item as many times as it appears.
Zero percent, zero flavor?
2023-05-15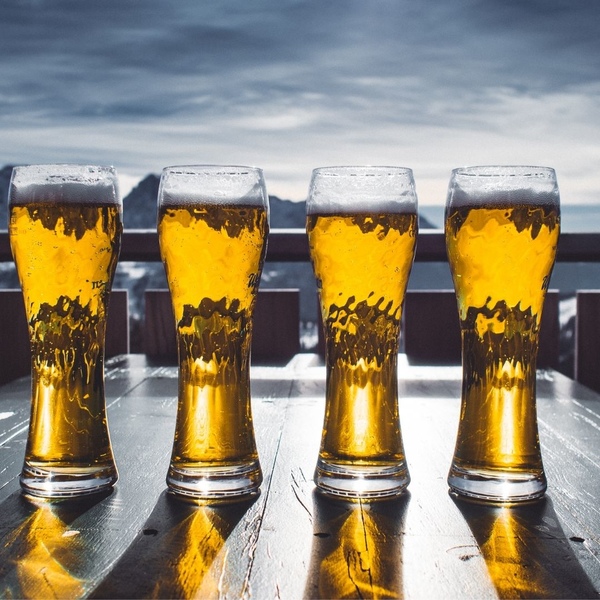 If you think non-alcoholic beer is a fad, a hipster invention and a blasphemy against the brewing tradition, we'll be happy to prove you wrong.
Low-alcohol beer has not become fashionable due to beautifully styled boys with perfectly trimmed moustaches, parading around city streets in skinny pants and without socks. It was popular much earlier, among the less trendy crowd, but consuming beer in huge amounts. Of course, we're talking about the Middle Ages, when low-percentage beer was a top product, mainly for practical reasons: it perfectly quenched thirst, its consumption did not threaten with serious illness or death (as in the case of frequently contaminated water) and it was much cheaper than the high alcohol drinks consumed only on special occasions.
It was the same during American Prohibition era. At that time, the reasons for high consumption of low-alcohol liquors - including beers - were related to the legally introduced restrictions. In most cases, they tasted nasty, but they still took the market by storm, full of beer lovers thirsty for even a substitute for their beloved drink (another thing is that in the second circulation they were often spiced up with syringes filled with alcohol).
Today, non-alcoholic beer (in Poland it cannot exceed 0.5% - more alcohol is often found in e.g. freshly squeezed orange juice) it is primarily a conscious choice. Reasonable drivers are more and more willing to use them, including the youngest, who did not have a "pleasure" to taste abominable, beer-like, 0% products filling store shelves just a few years ago. Due to the fact that modern non-alcoholic beer tastes like ... good beer, it is easier for them to give up percentages (and correlating hangover) while barbecuing with friends. But alcohol-free beer is chosen not only by those who have to.
Year by year, growing sales clearly indicates that those who simply like the taste of beer, not necessarily mind if it don't have alcohol at all. Not to mention alcohol goes hand in hand with sugar and calories, so when it falls out of the equation, the end result immediately appeals to people who care more about their health, are active, and pay attention to their diet.
The growing popularity of non-alcoholic and low-alcohol beers is primarily due to its better taste. Producers are aware of the fact that, in the recent past it was associated - to put it mildly - not in a best way, and they draw conclusions from their mistakes. It's a simple math. If there is a demand, a product that meets customer expectations must be provided. And those are more and more demanding. They are not looking for beer that is beer in a name only. They want real flavour - with no alcohol.
The very process of producing low alcohol beer is not so much different from traditional brewing. The fermentation is stopped earlier, so that the production of alcohol is kept to an absolute minimum. On the other hand, popular zero-percentage beers are usually stripped of alcohol by evaporating it. All it needs is to heat them long enough at the right temperature. Better results in terms of preserving flavour and aroma are ensured by vacuum distillation, a much less invasive method that allows you to eliminate alcohol at lower temperatures while maintaining the qualities of beer desired by connoisseurs.