Add products by adding codes
Enter the product codes that you want to add to the basket in bulk (after a comma, with a space or from a new line). Repeating the code many times will add this item as many times as it appears.
Milkshake Imperial Stout from Origin of Darkness 2021 series, aged in Kentucky bourbon barrels with peanut butter, chocolate and lactose.
In a set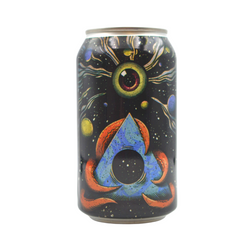 Tell us if there is anything better than a milkshake? That's right. So in honor of all things delicious, this version of Origin of Darkness 2021 is topped with peanut butter and chocolate. The Imperial Stout was brewed first and aged in freshly emptied Kentucky Bourbon barrels, adding a unique and distinct vanilla sweetness. Three ingredients: peanut butter, chocolate and lactose = heaven in mouth! ;)
Due to its high parameters, this beer is perfect for maturing for even several years.
Milkshake Imperial Stout Aged in Bourbon Barrels
Recommended storage conditions
According to the information on the label