Add products by adding codes
Enter the product codes that you want to add to the basket in bulk (after a comma, with a space or from a new line). Repeating the code many times will add this item as many times as it appears.
Sour Beers: centuries of tradition in your glass
2023-04-04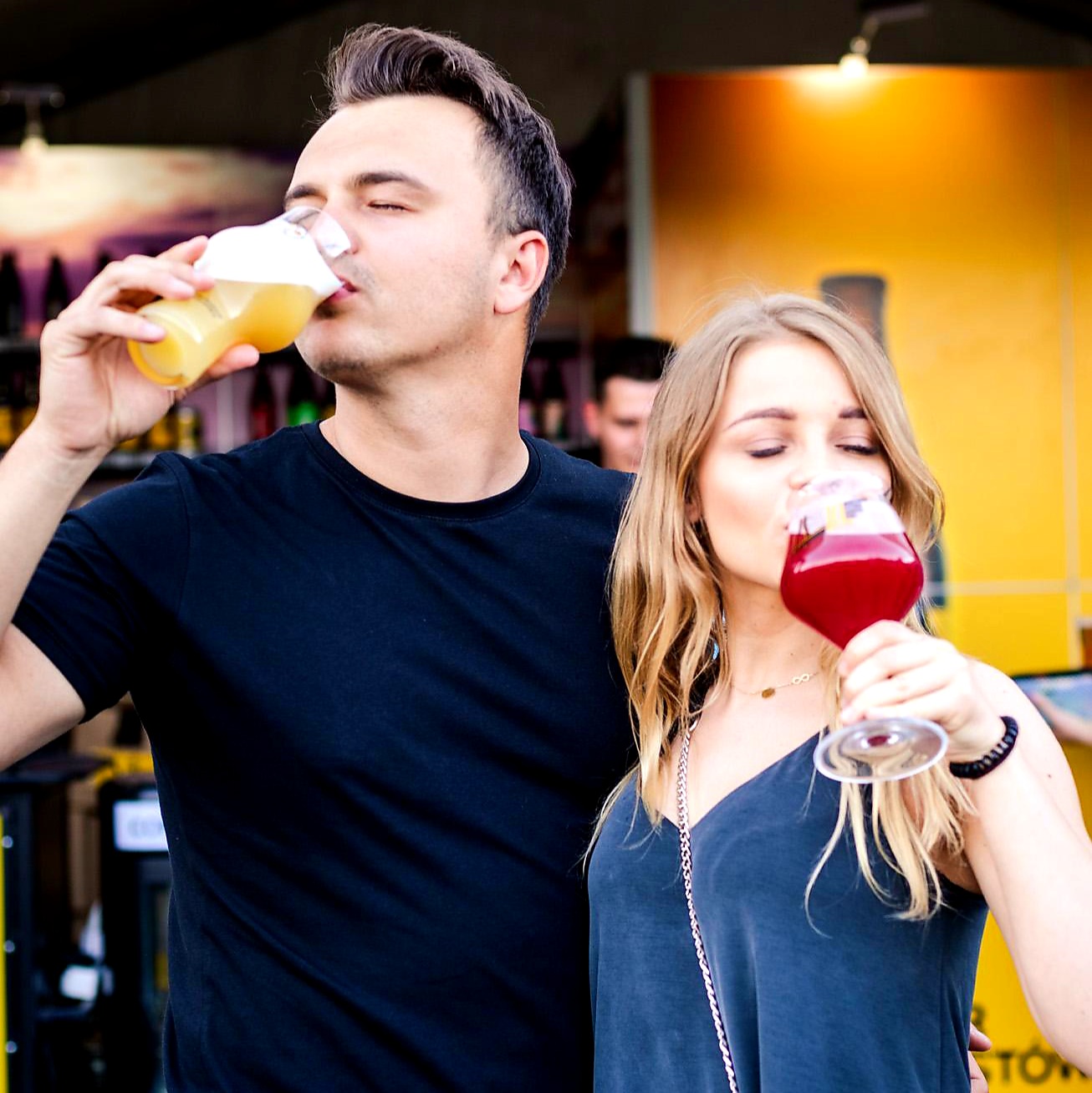 The ancient tradition and the fascinating journey undertaken by sour beers, which remained a mystery to brewers for centuries, open up a world of unique flavours and diversity. Today, we can enjoy the fruits of their experiments, in the form of various sour beers offered by craft breweries worldwide.
But what gives these brews their distinctive tartness?
There are three main methods:
1. Spontaneous Fermentation: This process involves not intentionally adding yeast to the beer wort but allowing wild yeast to naturally occur by leaving the vessels or barrels open. Windows are even opened to let wild yeast settle in. This method is highly regarded because every region in the world has its unique, irreplicable microclimate, including its yeast strains.
2. Addition of Lactic Acid Bacteria: Similar to kefir, these bacteria give the beer its characteristic sour taste.
3. Sour Fruits: In this regard, the brewer's imagination is the only limit. The ageing process of fruits triggers a secondary fermentation in the beer, creating the unique taste.
Now, let's delve into specific sour beer styles to better understand this fascinating world:
Lambic
The Belgian beer flagship that emerges through the aforementioned spontaneous fermentation process. This beer has a five-hundred-year-old history, which began in the village of Lambeek, where the microclimate allows for the development of specific microorganisms that inhabit the beer from the environment, giving it a unique taste and a rich bouquet of aromas.
Lambic's flavour is dominated by acidity, which is more pronounced in younger versions. As time passes, the taste becomes more balanced. In young Lambics, you can expect dominant fruity aromas, while in older bottles, you'll find more complex notes of funk, stable, and horse blanket. Hops and bitterness take a back seat here, with only minimal amounts of hops added to highlight Lambic's most beautiful characteristics.
The brewing process traditionally starts in winter, with fermentation lasting from one to three years. The beer is then aged in oak barrels, which can take several years. Belgium is also known for blending sour beers with fruity additions, resulting in various Lambic styles like Kriek (with cherries), Framboise (with raspberries), and Faro (a blend of several Lambic vintages enriched with caramelized or candied sugar).
Gose
This beer style is characterized by the historical addition of salt, which enhances the flavour of the other ingredients used. Gose has a long history and originates from the German town of Goslar, where the water from the Gose River was used to brew this type of beer. It was believed that the salt in the water gave the beer its salty taste, but later studies disproved this theory. Nowadays, it's challenging to find classic Gose without fruity additions.
So, what can you expect from it?
Moderate acidity, a salty aftertaste, and subtle malt notes with a grainy, bready character. It's also worth mentioning that bitterness is practically absent in this style. Gose beers can range in colour from pale straw to golden.
Berliner Weisse
The history of this beer dates back to the 16th century in northern Germany. In its original form, Berliner Weisse is not very popular today due to its high acidity. It's brewed using wheat malt, and its sweetness is balanced by a high level of lactic acidity from lactic acid bacteria. The standard alcohol content in a bottle ranges from 3 to 4 percent.
Berliner Weisse gained the most popularity in the 19th century when it was called the "Champagne of the North" during the Napoleonic era. However, it was later overshadowed by lagers, and by 1980, only three breweries in Berlin specialised in this style. One of them, Berliner Kindl Weiss, has survived to this day.
Flanders Red Ale
This sour beer boasts an intensely fruity character with a burgundy-red, mesmerising hue. It hails from western Flanders, with official records dating back to 1820. However, recipes were developed based on earlier records that align with regional traditions.
In terms of aroma, expect notes of cherries, oranges, plums, and red currants. It ferments spontaneously, similar to the previously mentioned Lambic. It ages for an extended period, up to eighteen months, in oak barrels. A common practice is to blend mature beer with younger vintages to balance the acidity. The malts used in the brewing process are characterized by hints reminiscent of wine aromas, earning it the colloquial name "wine beer". You won't find hops or dominant bitterness here; they remain in the background, complementing the sour taste.
These are just a few examples of sour beers you can find on the beer market. We encourage you to explore the diversity of these brews and experiment with new flavours. All the styles mentioned above, along with many other "sours," can be found in our online store. Prepare for an unforgettable journey through the world of beer experiences!